YOUTUBE VIDEO LINKS
Uploading new video to the YouTube channel
All videos on the site link to a private YouTube channel called Gravotech Support.
In order to upload new videos and use this part of the instructions, you need to be familiar with using YouTube and the new YouTube Studio.
Before you do anything you must be logged into YouTube as Gravotech Tutorials. Login details are in the documentation. Once you are logged in that way the YouTube with this channel will be available for you to work with. There are instructions on how to upload videos within this platform. Take some time to become familiar with how to do this for future videos.
Getting the video link for the website.
YouTube Studio gives you a list of the videos in your channel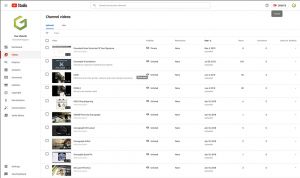 2. Click on the video that you want to link back to the website and a page it details will appear: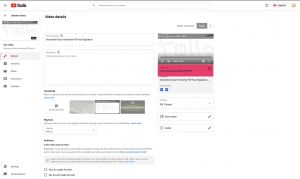 3. Copy the URL of the video link.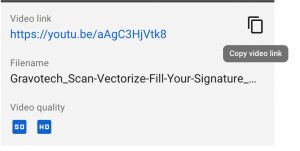 4. In WordPress, Paste the URL into the YouTube element and save: